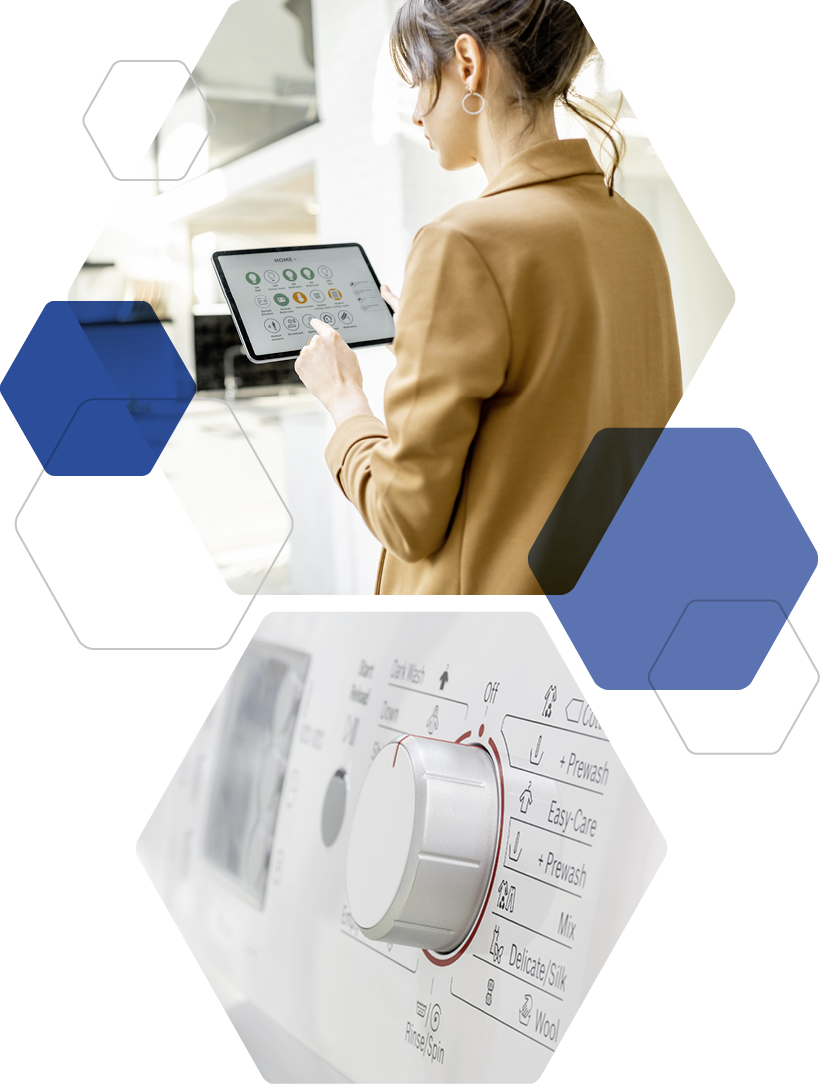 Test solutions for home automation & IoT
Automation is also changing strongly in the private sphere; and connectivity with corresponding interfaces is increasing more and more. Thus, the requirements for the household industry have also increased enormously in recent years: The technical complexity of devices is increasing, especially in the massive segment of consumer electronics. At the same time, however, manufacturers and consumers are striving to keep their ecological footprint as minimal as possible and to sustainably reduce energy consumption.
Reliable IoT solutions for your home
In the smart home segment, the connectivity of IoT (Internet of Things) devices via wireless technologies is therefore gaining in importance. Wireless switching solutions and motion sensors have long been part of everyday life in home automation. But smart meters and corresponding gateways for recording and controlling electricity consumption are also important building blocks for the energy transition. Wireless modules for gas, water, and heat meters are also already in use.
End consumers have particularly high quality demands in these areas and expect perfectly functioning household appliances that are easy to operate. In the event of a malfunction, for example, notifications via smartphone are already well established. In the future, remote support from a service technician will also be possible, if necessary. The technician will already have received the device data and error messages via the cloud.
With our innovative IoT test solutions, you can rest assured in every area and can deliver fault-free goods guaranteed.