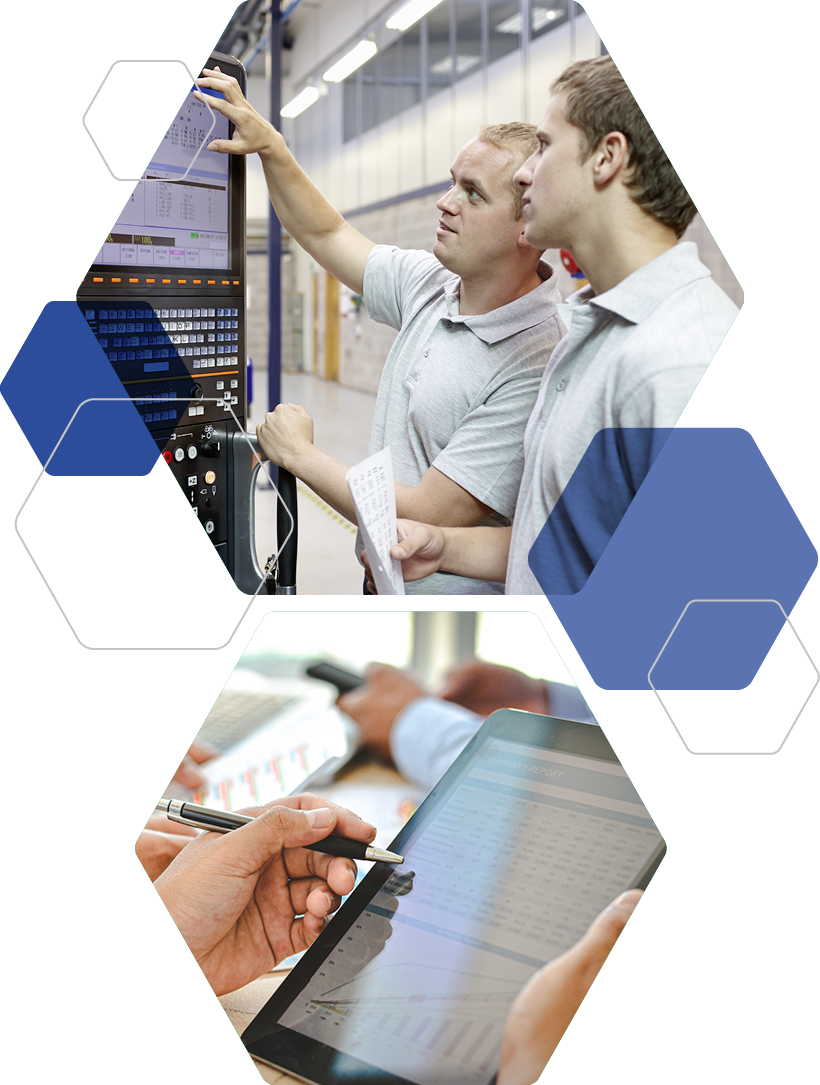 Discover technology. Start your career.
Shape your future with us
As an owner-managed company, we have been designing, developing and manufacturing test and automation systems for a wide range of products in various industrial sectors for more than 30 years.
NOFFZ started in 1989 as a sole proprietor. Today, it is one of the global market leaders in the field of system integration of innovative tester solutions. Currently, our team consists of more than 200 employees at nine locations in Germany, USA, Mexico, Hungary, Serbia and China.
Our company continues to grow. However, we have never lost sight of who we are at our core: A family business where cohesion and respect are paramount.
The source of our success and the foundation for our growth are our employees – day after day.
Whether you are an experienced professional, at the beginning of your career or a trainee – we have the perfect opportunity for you
We are looking for open-minded, motivated employees who will go above and beyond with us.
As a tech company, we offer a highly innovative environment with modern,
perfectly equipped workplaces for each of our professional fields.
Here you will find exactly the job you are looking for!
Find out if we are a match
At NOFFZ, many departments also work hand in hand across multiple locations: Development, commercial departments, production, PCB manufacturing, commissioning, warehouse and the shipping department.
The employees of these departments have different interests and inclinations and work where they can pursue their respective passion. We work as a team, support each other and celebrate together privately when the opportunity arises:"Work hard & have fun!"
Finde heraus, ob wir zueinander passen
Bei NOFFZ arbeiten viele Abteilungen auch standortübergreifend Hand in Hand: Entwicklung, kaufmännische Abteilungen, Produktion, PCB – Fertigung, Inbetriebnahme, Lager und die Versandabteilung.
Die Mitarbeiter dieser Bereiche haben unterschiedliche Interessen und Neigungen und sind dort im Einsatz, wo sie ihre jeweilige Leidenschaft ausleben können. Wir alle verstehen uns als Team, unterstützen uns gegenseitig und feiern auch privat zusammen, wenn sich die Gelegenheit bietet:"work hard & have fun!"
FÜR IHRE SMARTE PRODUKTION
Automatisierter UTP 6010 für Telematic Control Unit
Robotergesteuerte Be- und Entladung der NOFFZ HF-Kammer
Die Ansteuerung der integrierten HF-Kammer erfolgt in diesem Video automatisiert mit Hilfe eines kollaborierenden Roboterarms. Er übernimmt das Öffnen und Schließen der Schublade sowie das Einlegen und Entnehmen der Telematik-Steuereinheit (Telematic Control Unit).
There are many good reasons to start with us
Our employees are the foundation of our success. We place high value on teamwork, cohesion, open communication, and respectful interaction. We love working with the technologies of tomorrow and outgrowing ourselves in the process. We accomplish this feat through fast decision-making processes and our flat hierarchy.
No matter where you are at the moment – we support you in every phase of life.
Whether you're a business professional looking for new challenges or a high school student looking for an internship – talk to us!