UTP Suite for Automated Test
UTP Suite for Automated Test
Testing software solution for production
Increasing product complexity, centralized test data management and different hardware platforms from different manufacturers – these are typical challenges of test software developers for which we offer specific solutions.
Our test software solution is based on certified development environments such as NI TestStand, NI LabVIEW and .NET. Thanks to our expertise based on more than 30 years of experience, we have managed to create a hardware abstraction layer that serves hardware and software developers alike and improves their collaboration. At the same time, it also covers all the needs of maintenance engineers and operators.
The UTP Suite for Automated Testing includes a wide range of tools for configuring, developing, analyzing, debugging, and executing test sequences. It helps you speed up your developments while maintaining a consistently high quality standard.
THE STRENGTHS OF TESTSTAND -TAILORED TO YOUR REQUIREMENTS
UTP TestStand Execution Frontend
The UTP TEF (TestStand Execution Frontend) is a standardized user interface for UTP test systems based on NI TestStand.
UTP TEF offers the following benefits: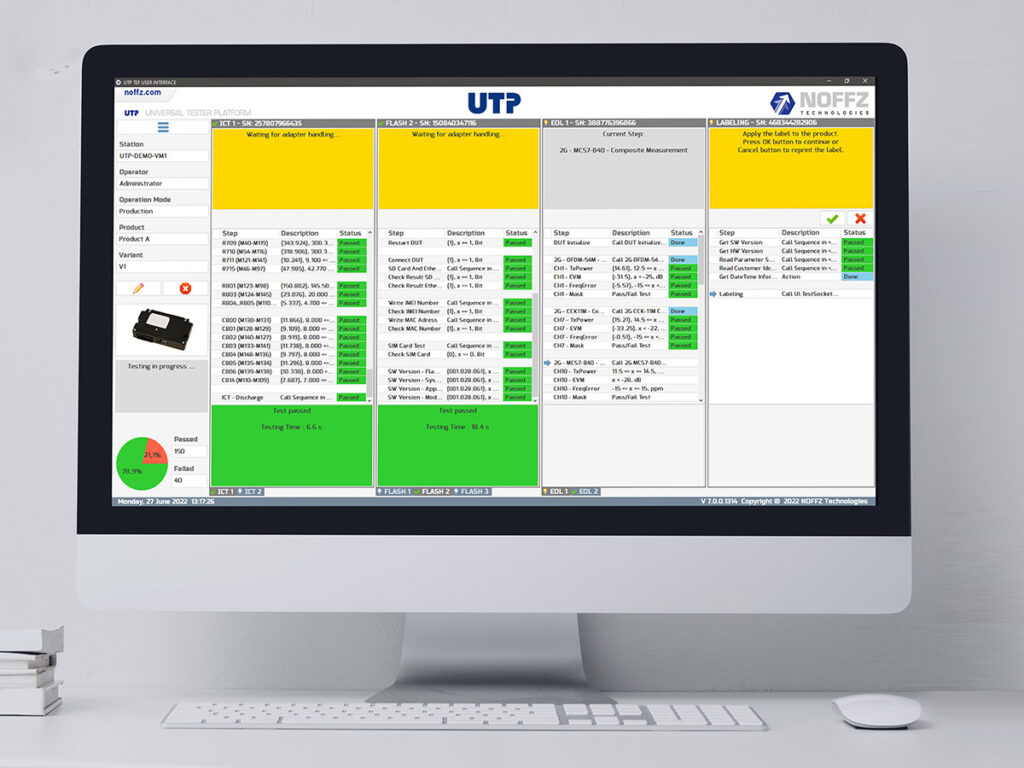 UTP TEF for independent execution of multiple test sockets and systems in one window.
MANAGE PRODUCT VARIATIONS EASILY
The UTP Variant Editor is a simple tool for configuring NI TestStand sequences developed using the UTP template. Next, simply adapt the test step settings to the product and variant.
With UTP Variant Editor you can easily: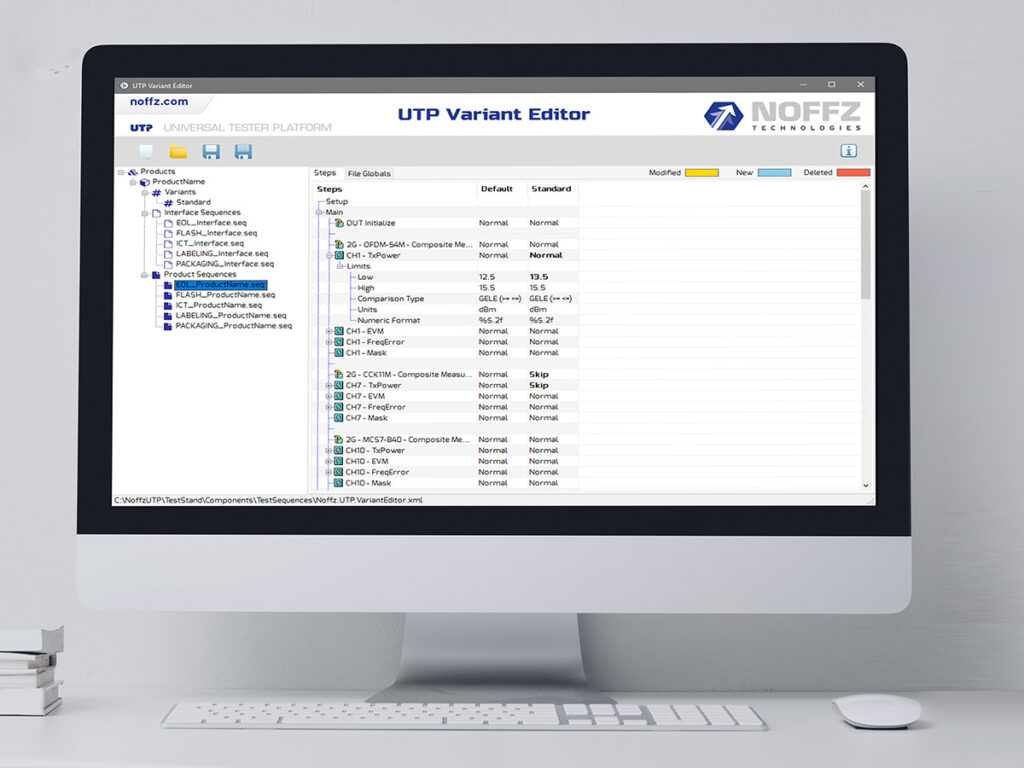 UTP Variant Editor to configure the entire test process.
UTP Data Management Package
The UTP Data Management Package is a powerful set of tools for storing and analyzing test results. Configure logging of results with just a few clicks and work with real-time test data at any time.
The UTP Data Management Package gives you access to the following options: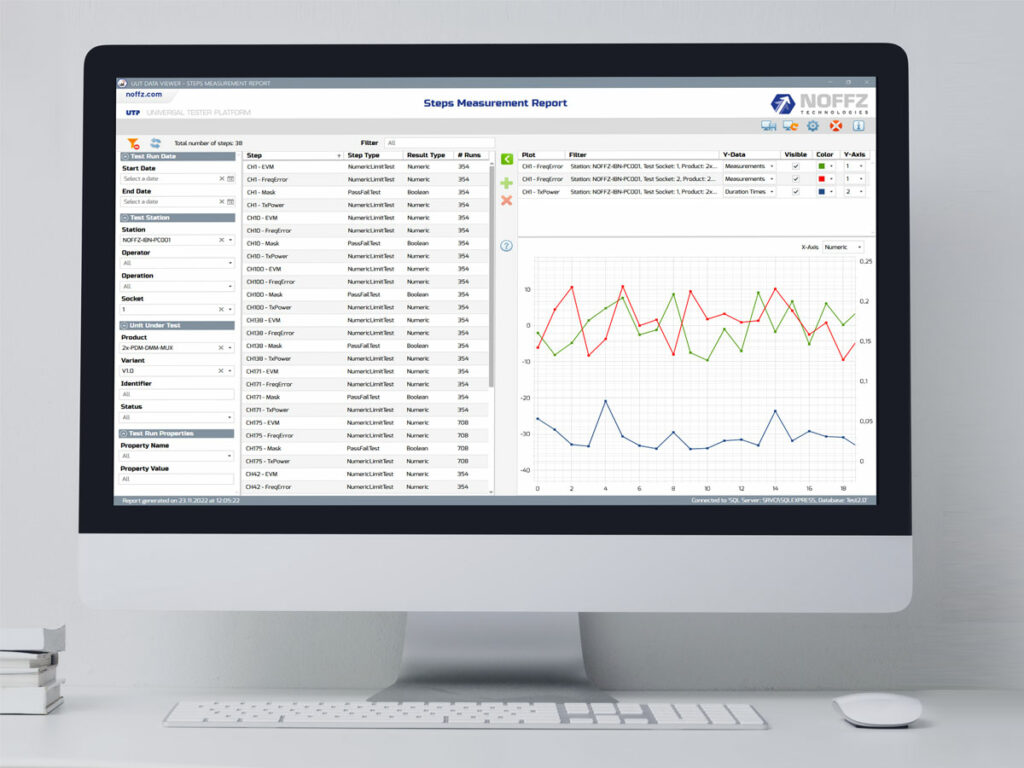 UTP Data Management Package to process and display your measurement data.
MORE THAN JUST A HARDWARE ABSTRACTION
UTP IO Package is a bundle of impressive tools for working with inputs and outputs. It helps you configure, abstract, exchange, interact, or simulate your hardware – in short, it simplifies working with hardware.
Use the UTP IO Package to: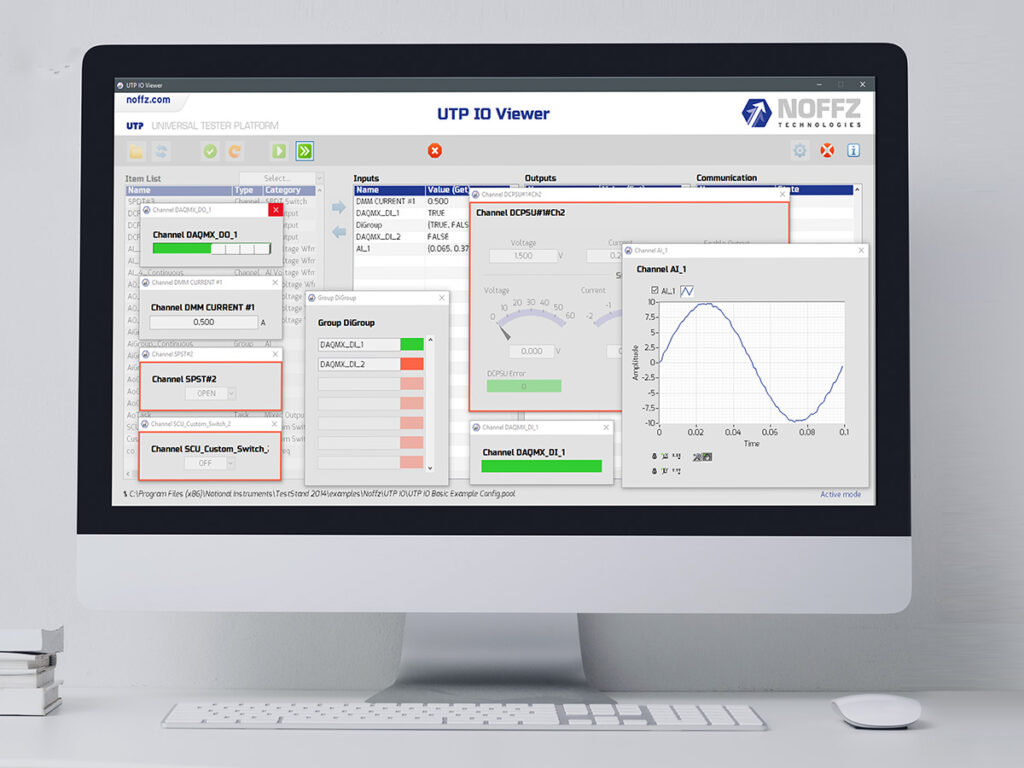 UTP IO Package for monitoring inputs and controlling outputs.
LOGGING ON A WHOLE NEW LEVEL
UTP Log Package is a tiny, yet feature-rich and flexible set of tools for fast and efficient logging. For example, you can use it for tracking, debugging unexpected behavior, recording program warnings and errors, or logging user actions.
With the UTP Log Package you get:
UTP Log Package for all messages in one place, regardless of their actual destinations.
RETRACEABLE IDENTIFIERS FOR YOUR PRODUCTION
UTP Serial Number Generator
UTP Serial Number Generator is an application that lets you create unique serial numbers for your products based on a user-defined template. Serial numbers can be created on the fly when they are needed, or in advance for a small batch production. The serial numbers are then used in your production with labeling machines, industrial printers, etc.
The UTP Serial Number Generator gives you access to several features: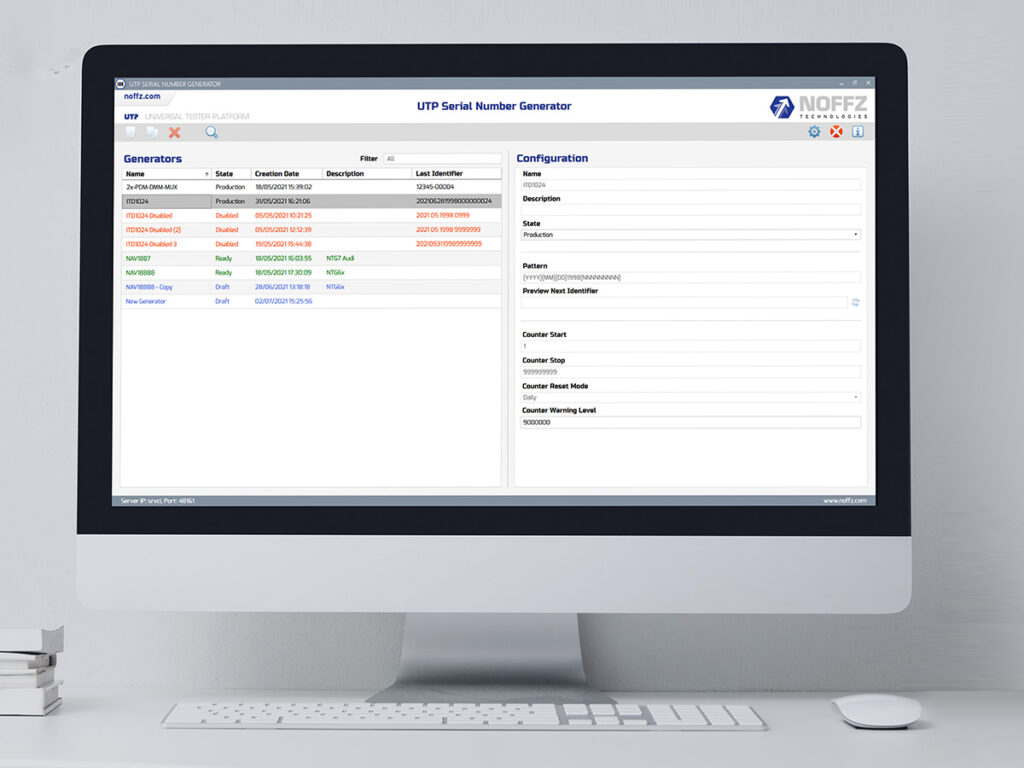 UTP Serial Number Generator to define your serial number schemes and generate your identifiers.